I approached Artists on Board when I first heard of the event, because I love skateboard art.  I offered my services for promo material design, including posters, ads and handouts.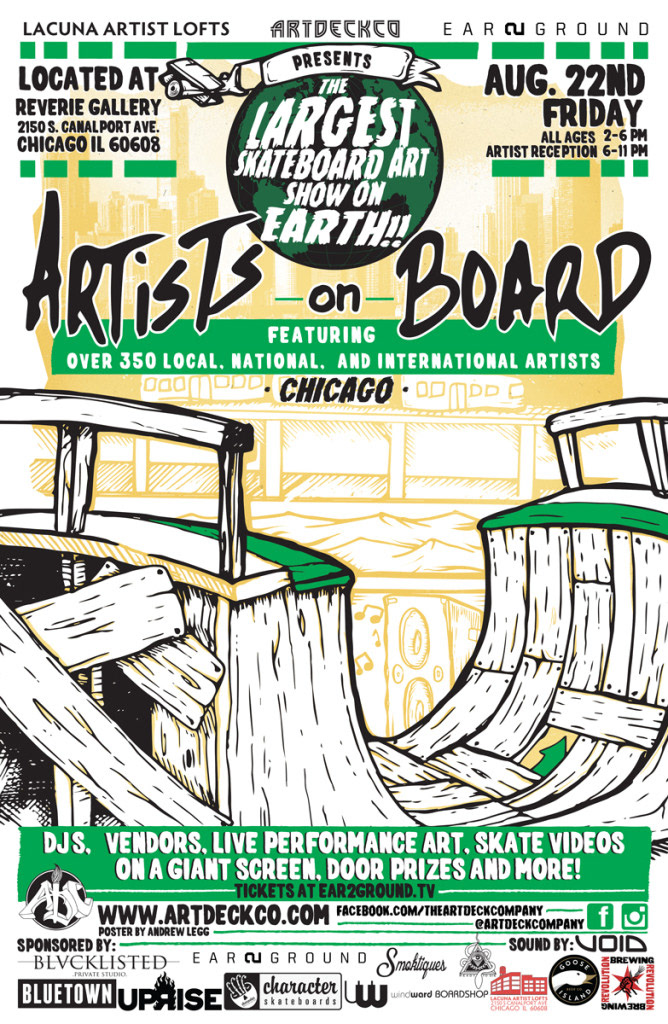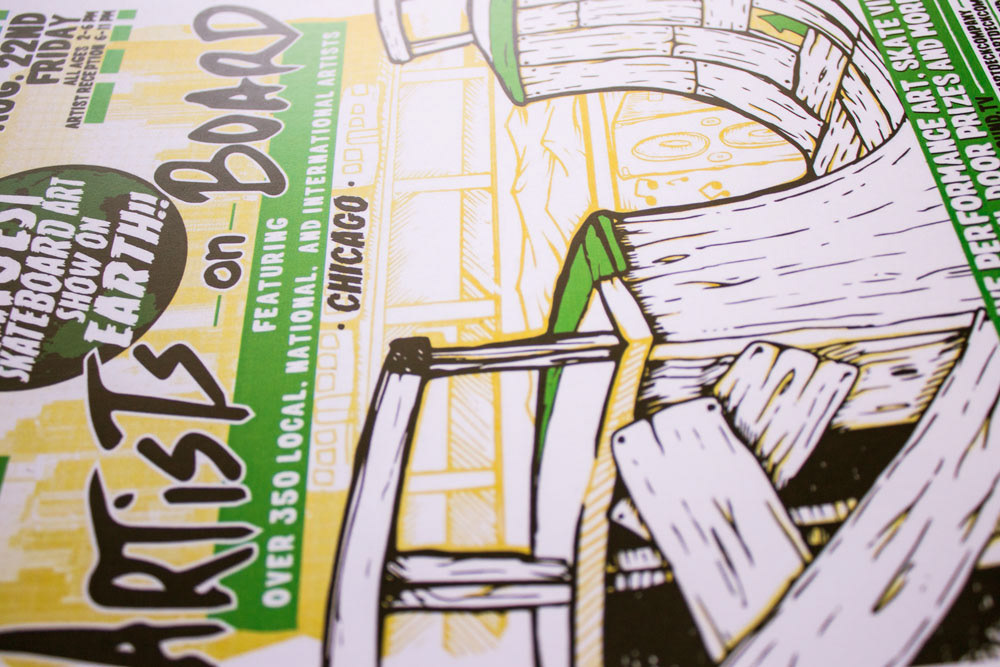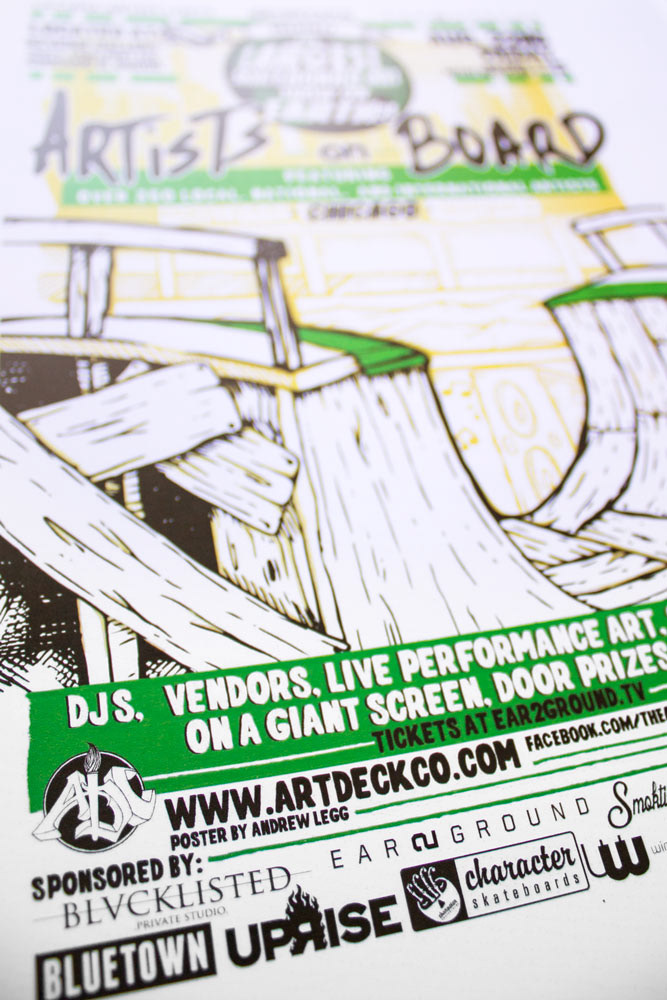 The poster for the Chicago stop featured more illustration and less text, which I personally prefer.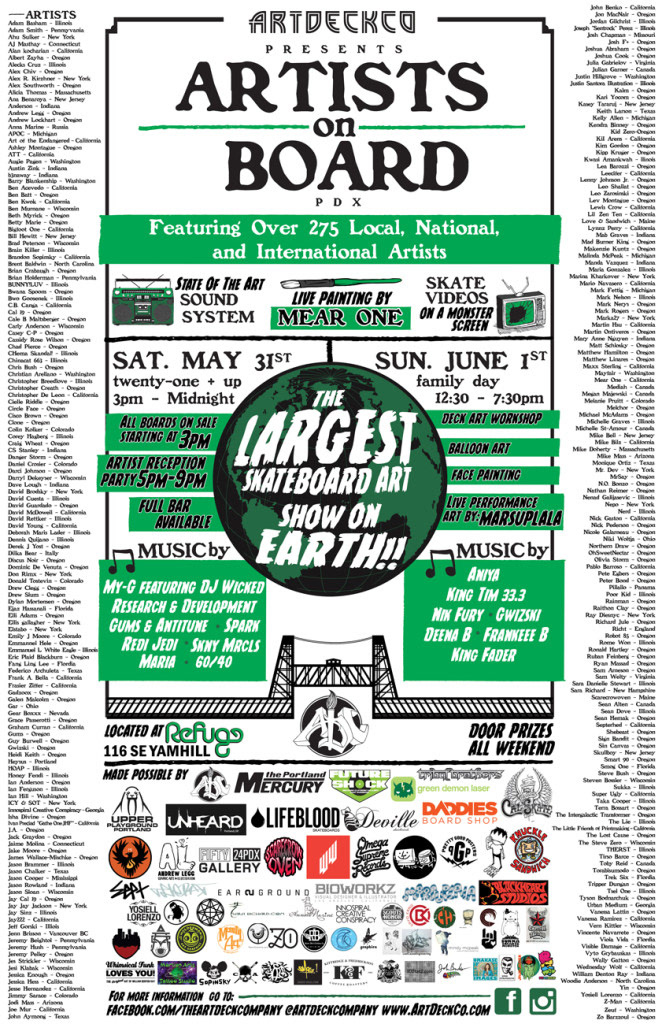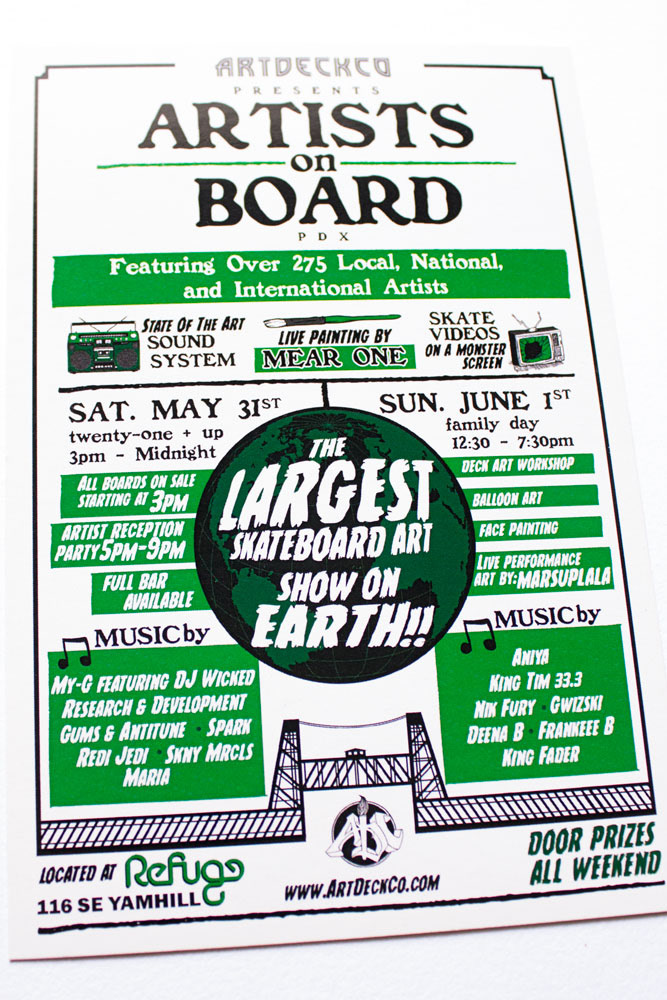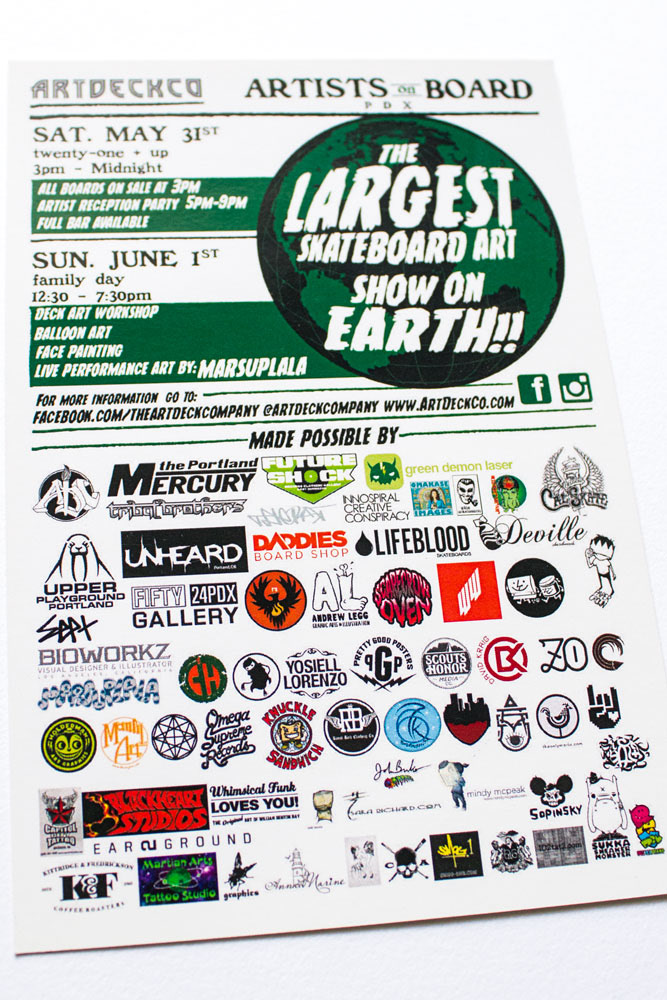 The creator of the event wanted to have the names and logo of every participant in the show listed on the poster for the Portland show.