I was approached by the band Dueño to create Album art for their 2018 release, along with a T shirt design.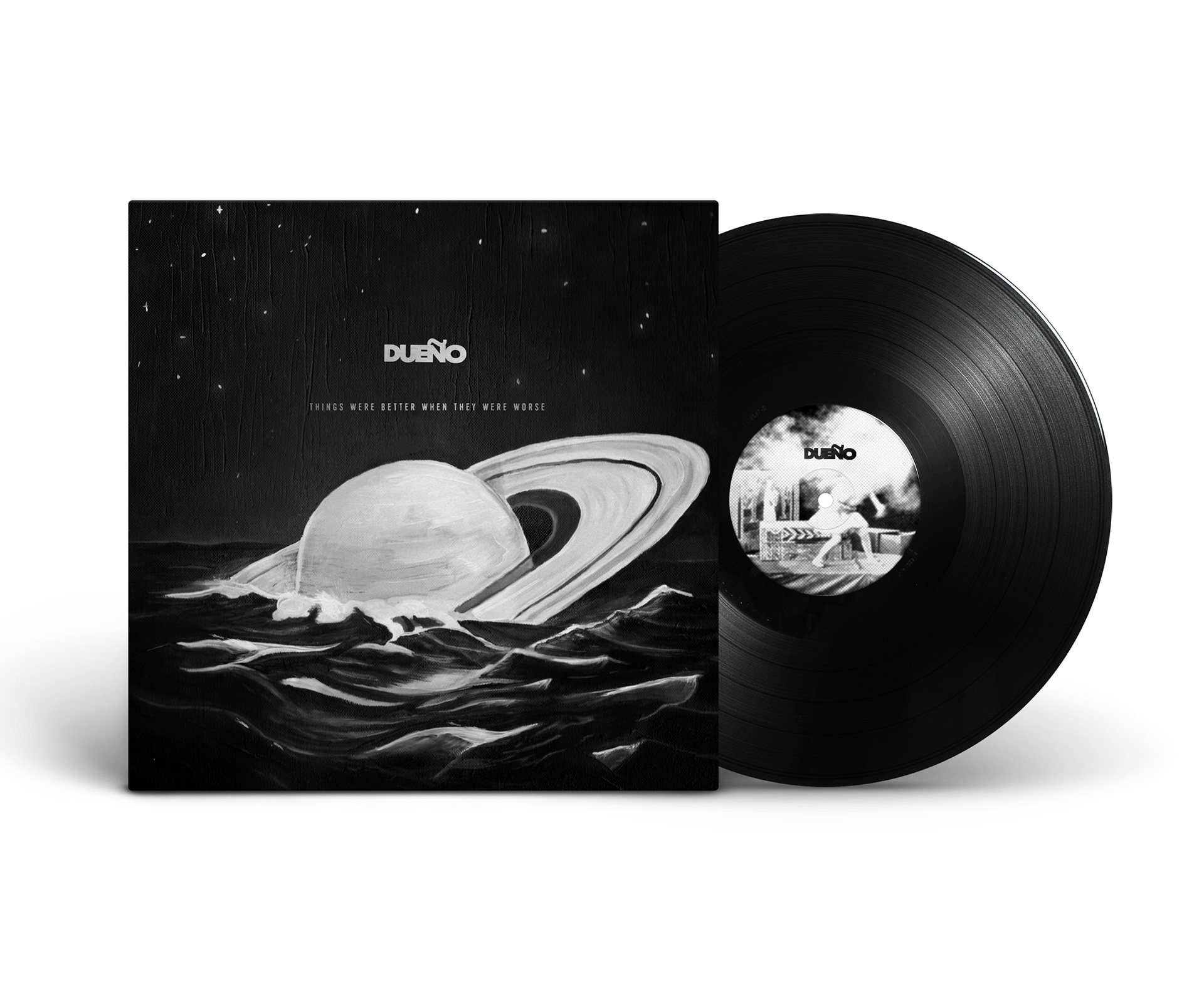 The cover for the record was hand painted in acrylics and polished in photoshop.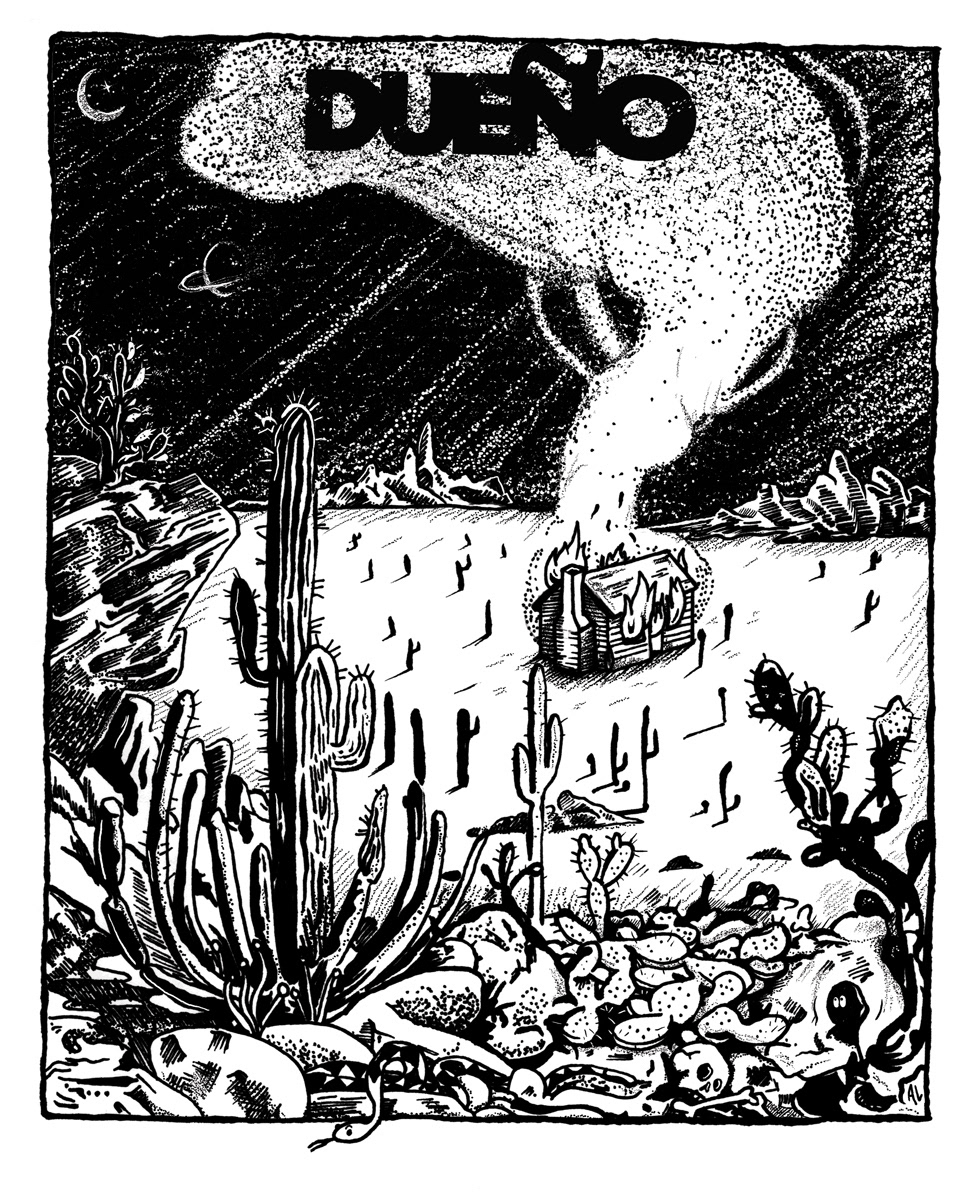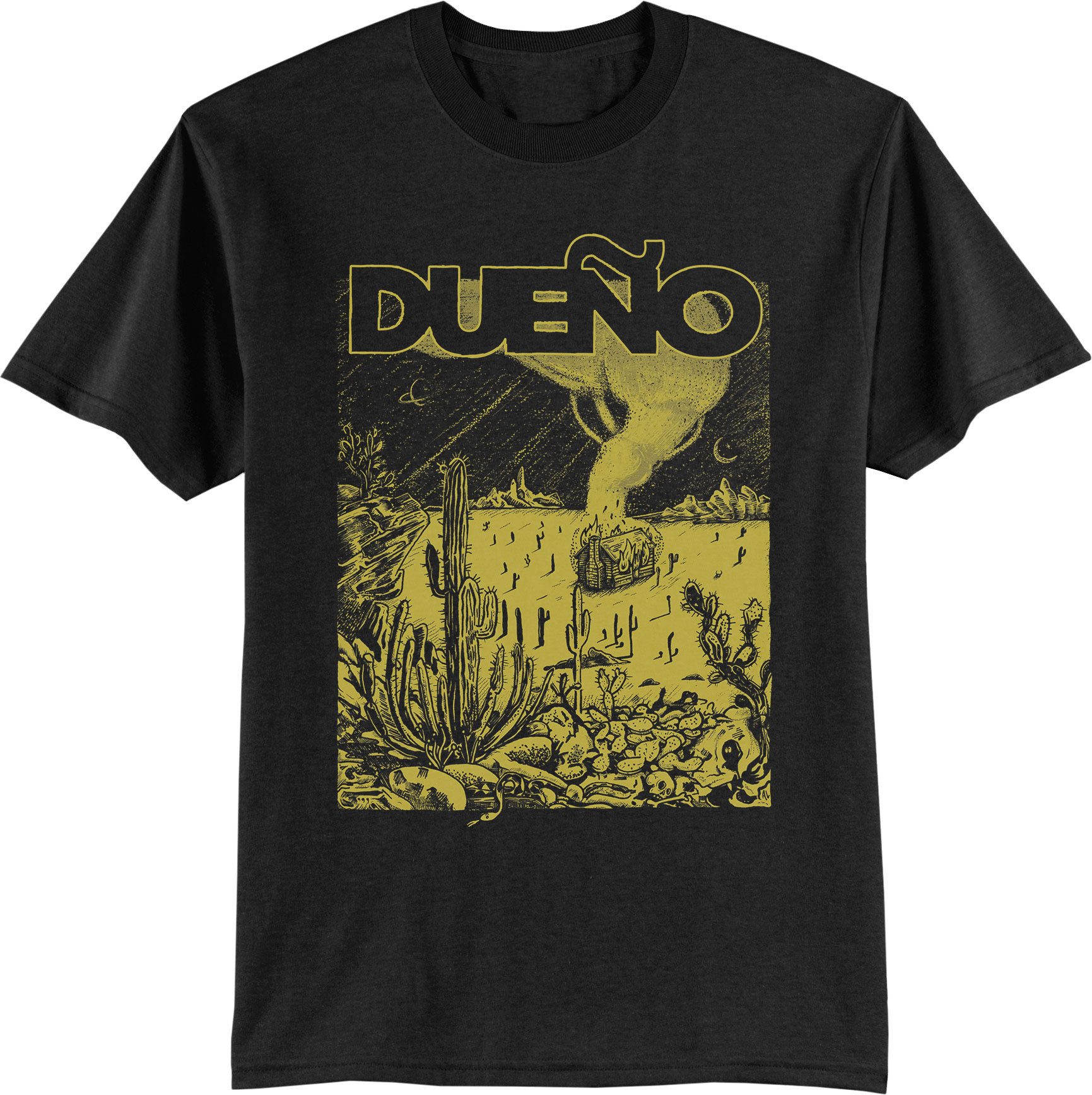 T shirt design for Dueño, original illustration on the left and final product on the right.
Timelapse video of the process