No Home Records is a record label based in Northern California specializing in punk and indie music. I was asked to create a logo and a website, along with helping layout upcoming releases.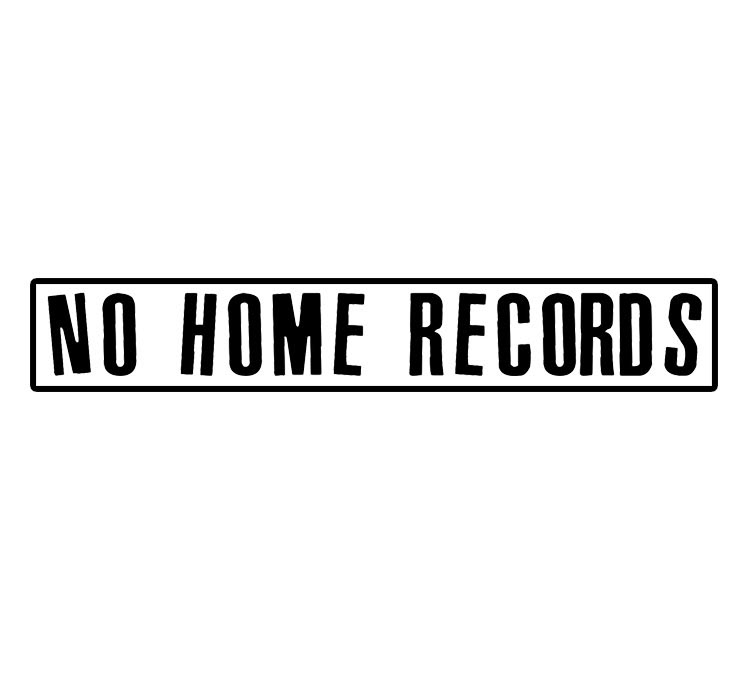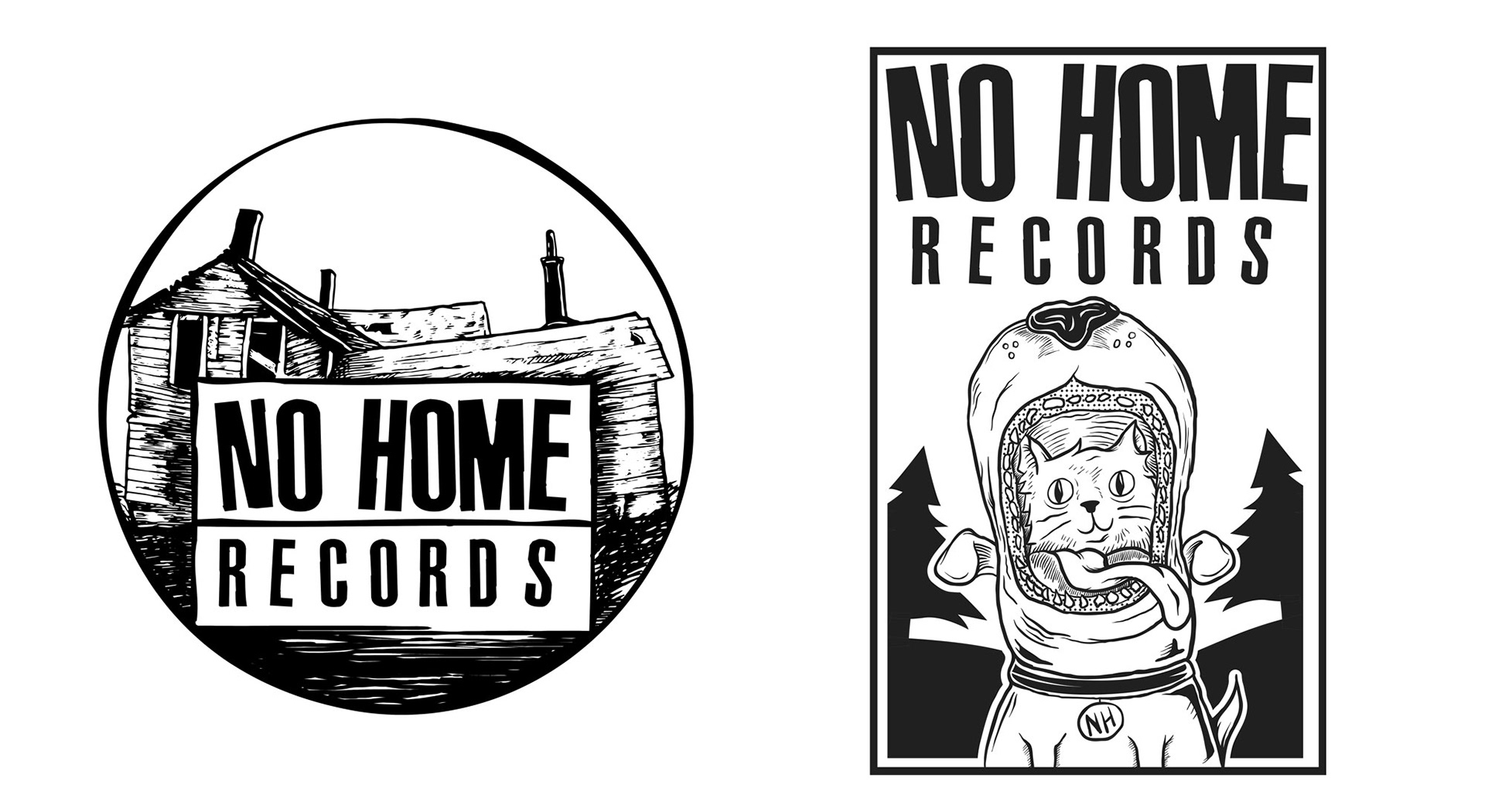 The logo has changed since their first release in 2016, originally it featured the founders dog Lucy, and his cat Linus. The logo in the center has been used for their last 3 releases and will serve as their main branding going forward. The version on the left is used for occasions where a horizontal logo is better suited.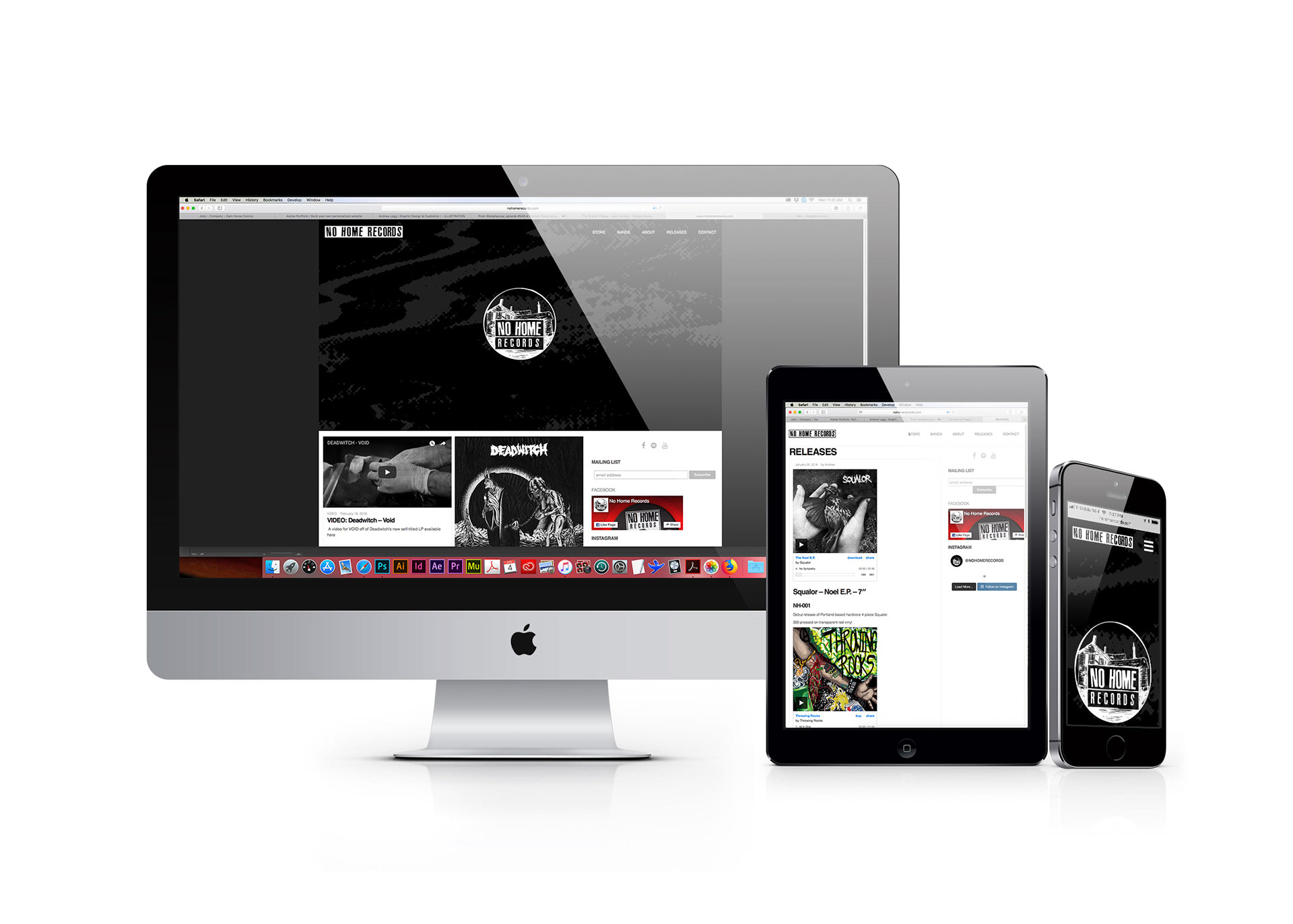 I designed the website in Wordpress, keeping the interface clean and easy to navigate. Also setting them up an online store with Limited Run that matched their website.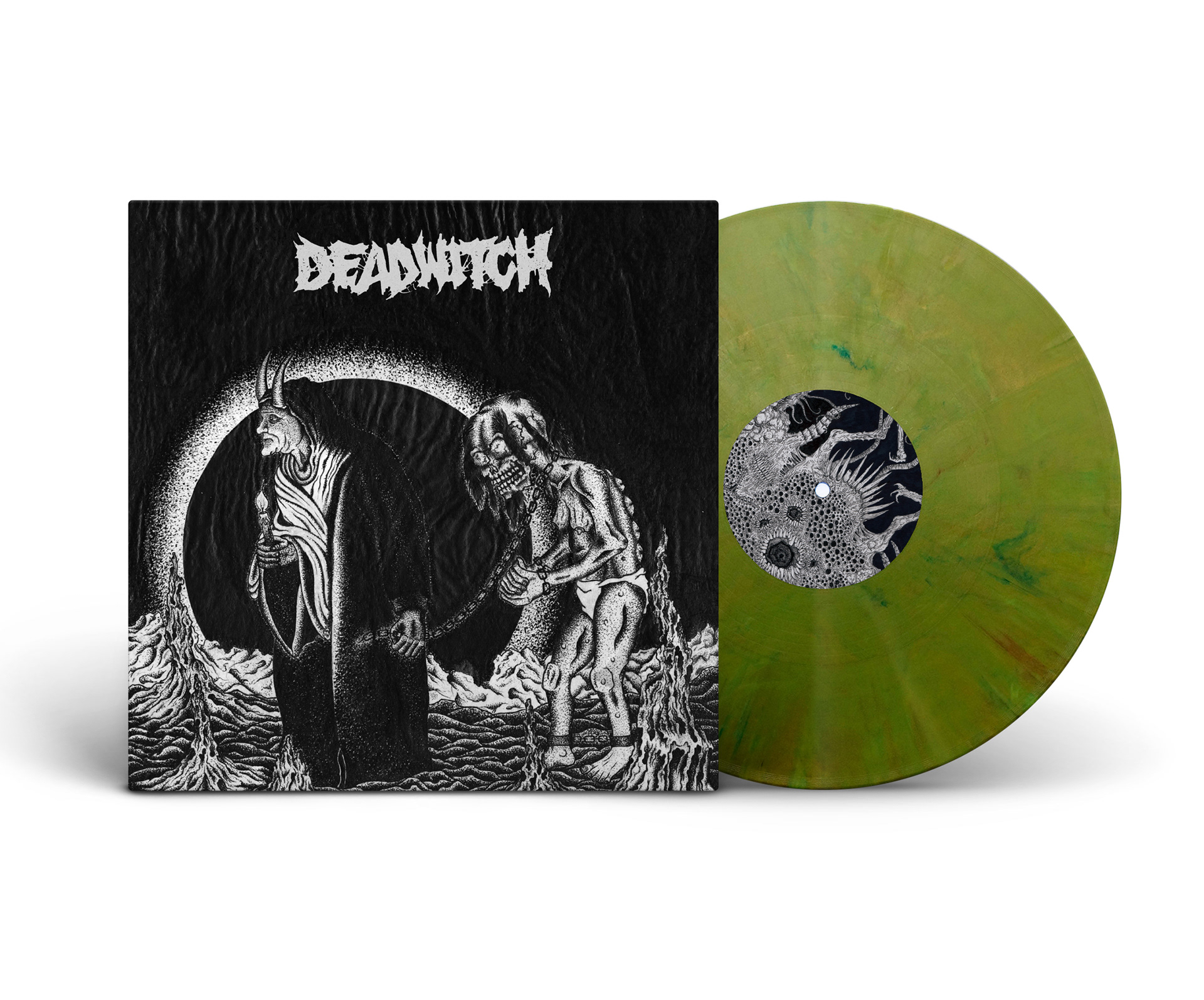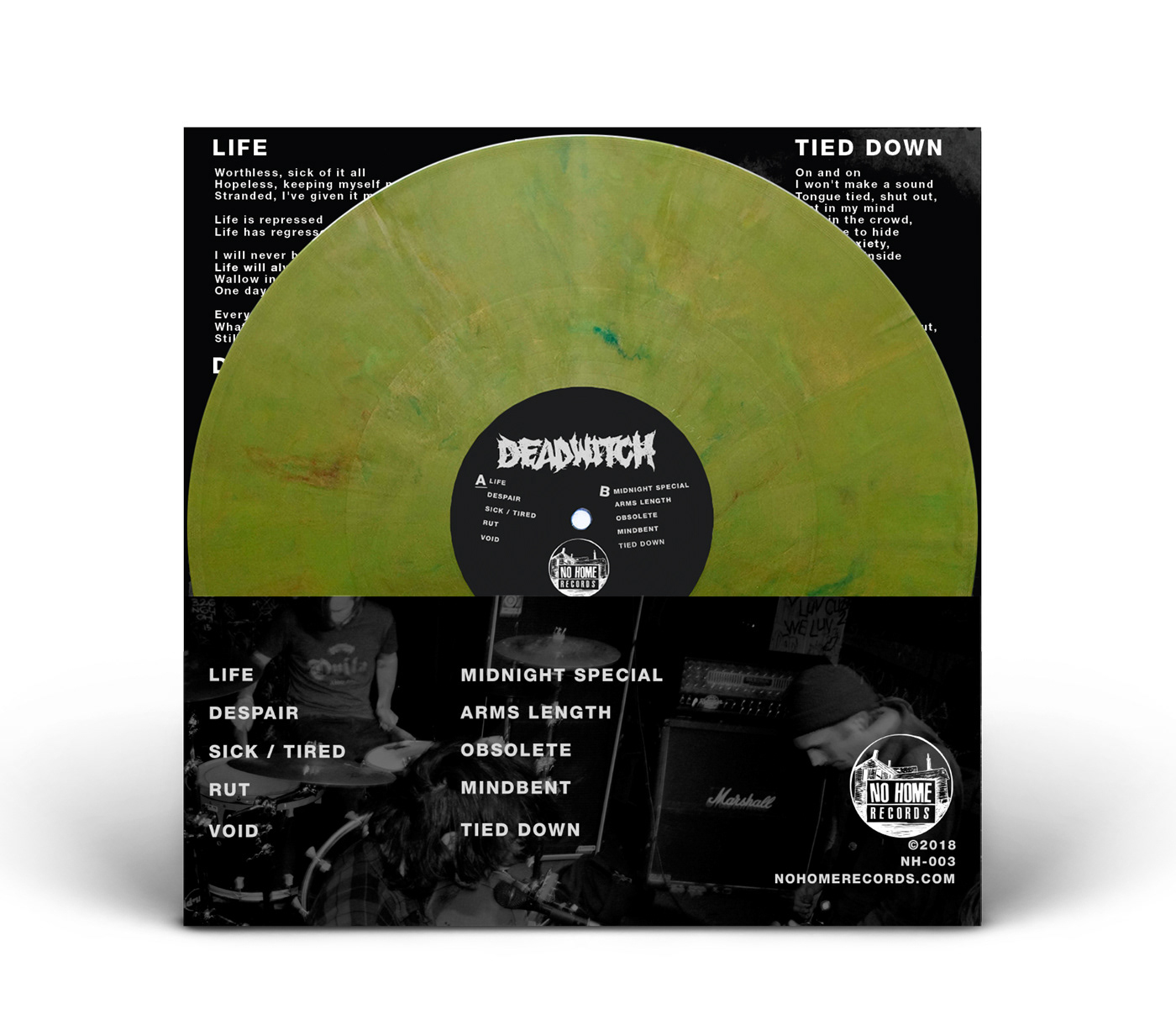 I was tasked with creating the layout for Deadwitch's first release; I was provided cover art and a logo. I worked with a photographer to get the photo on the back, and shot the main band picture on the inside.  I formatted and grammar checked the song titles and lyrics and listed the credits and release information.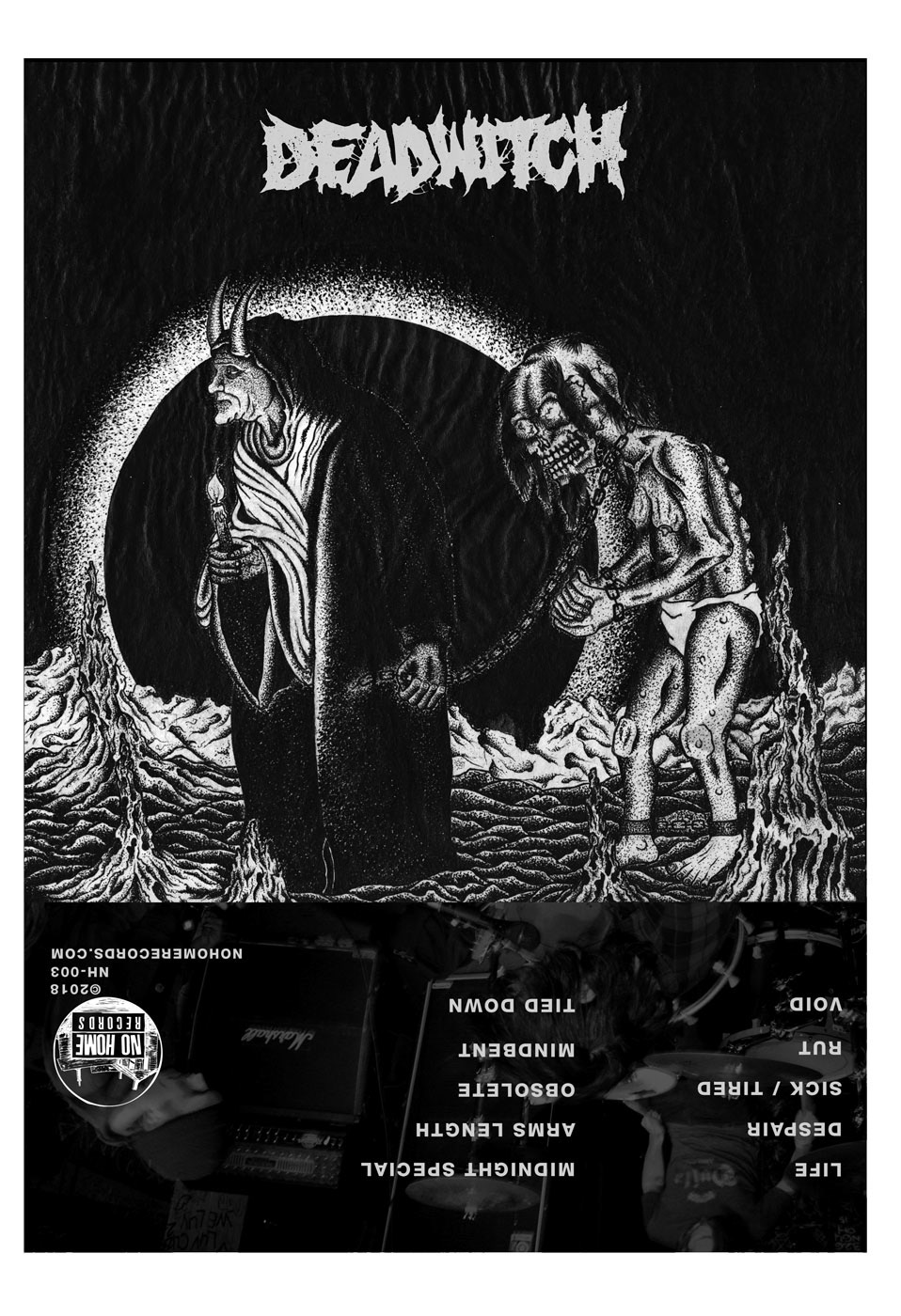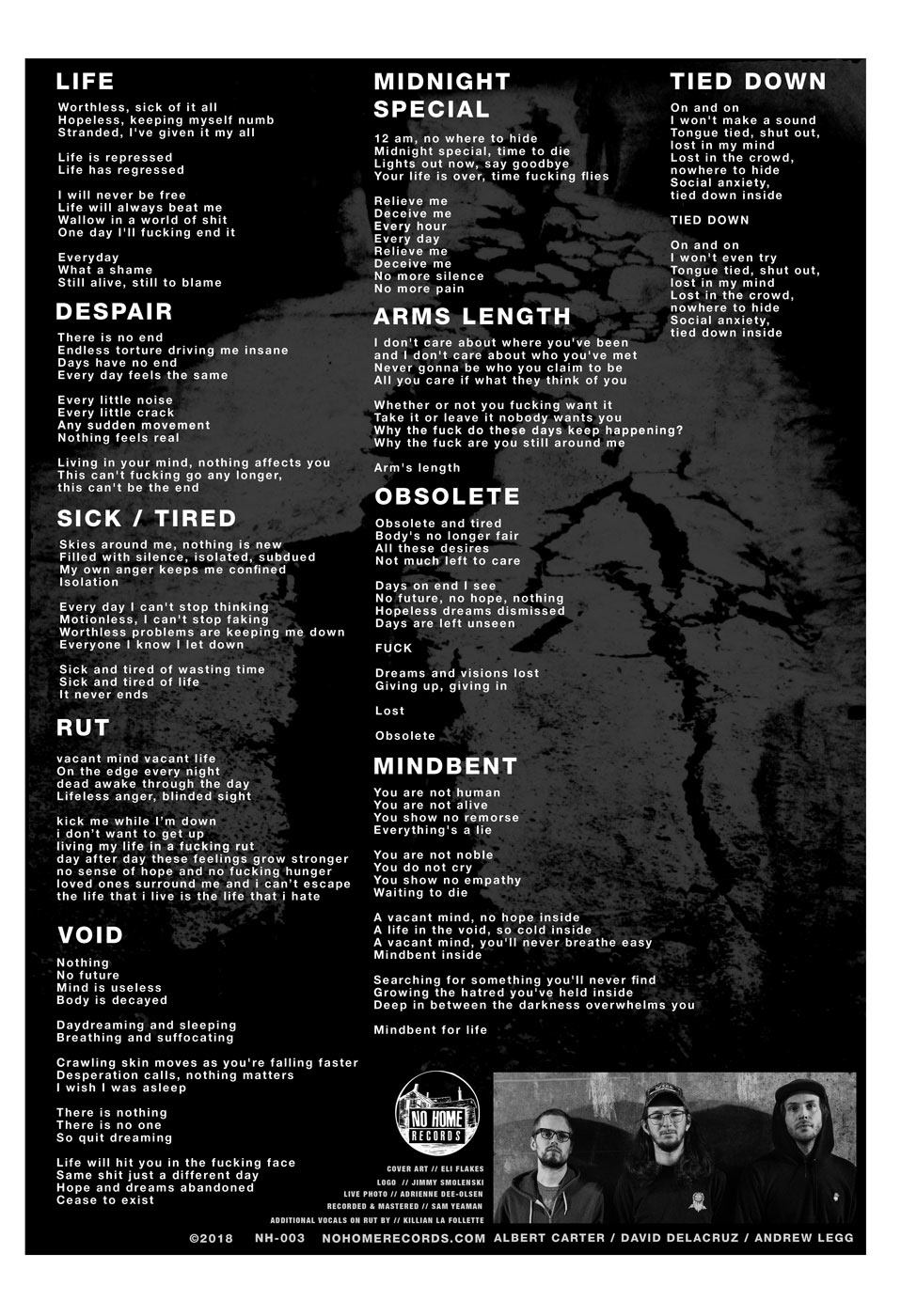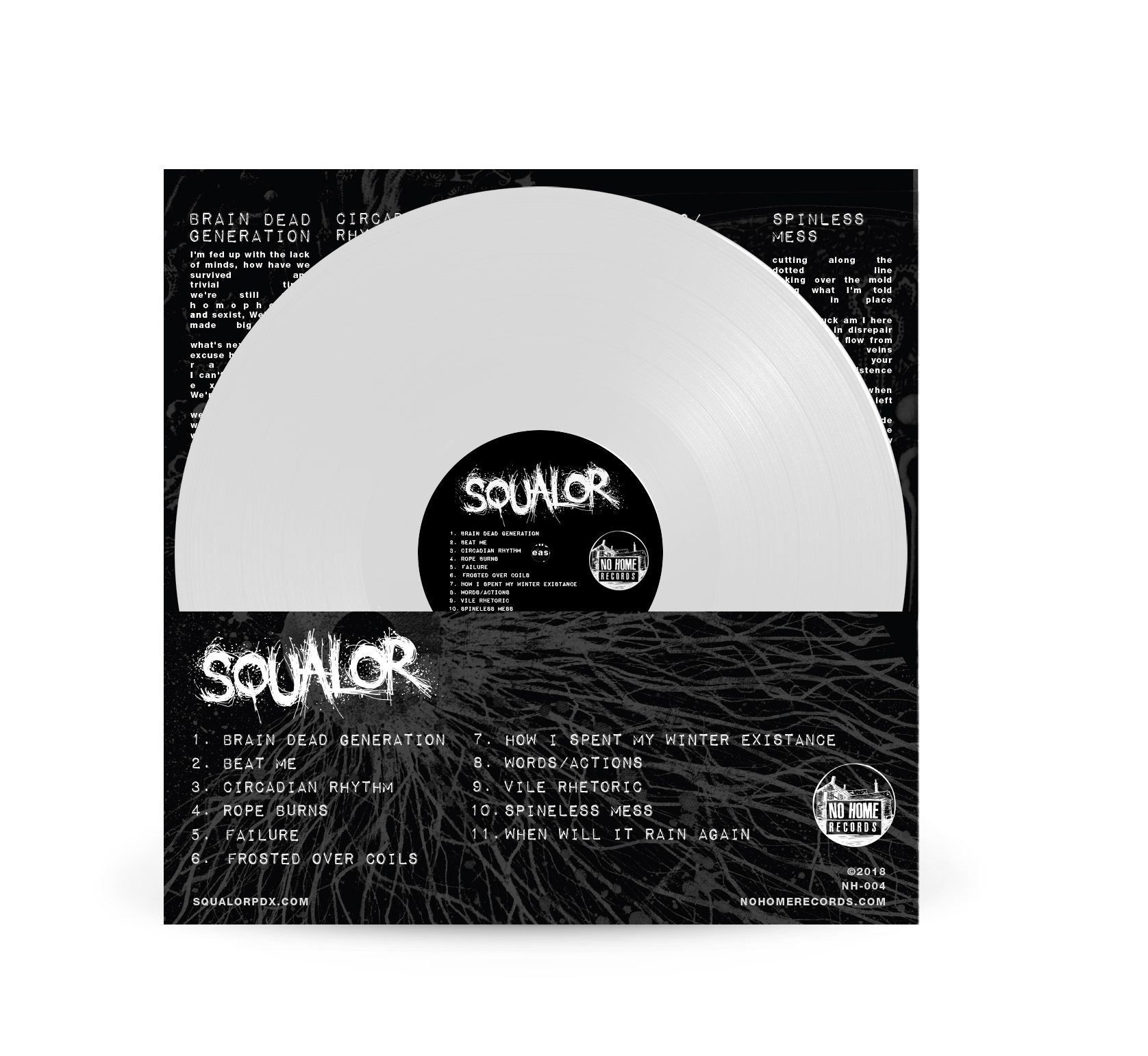 I did the layout for Squalors first full length release. Similar to the Deadwitch project, I was provided artwork and a a physical drawing of the logo.  I vectorized the logo, and formatted / spell & grammar checked the text in the layout.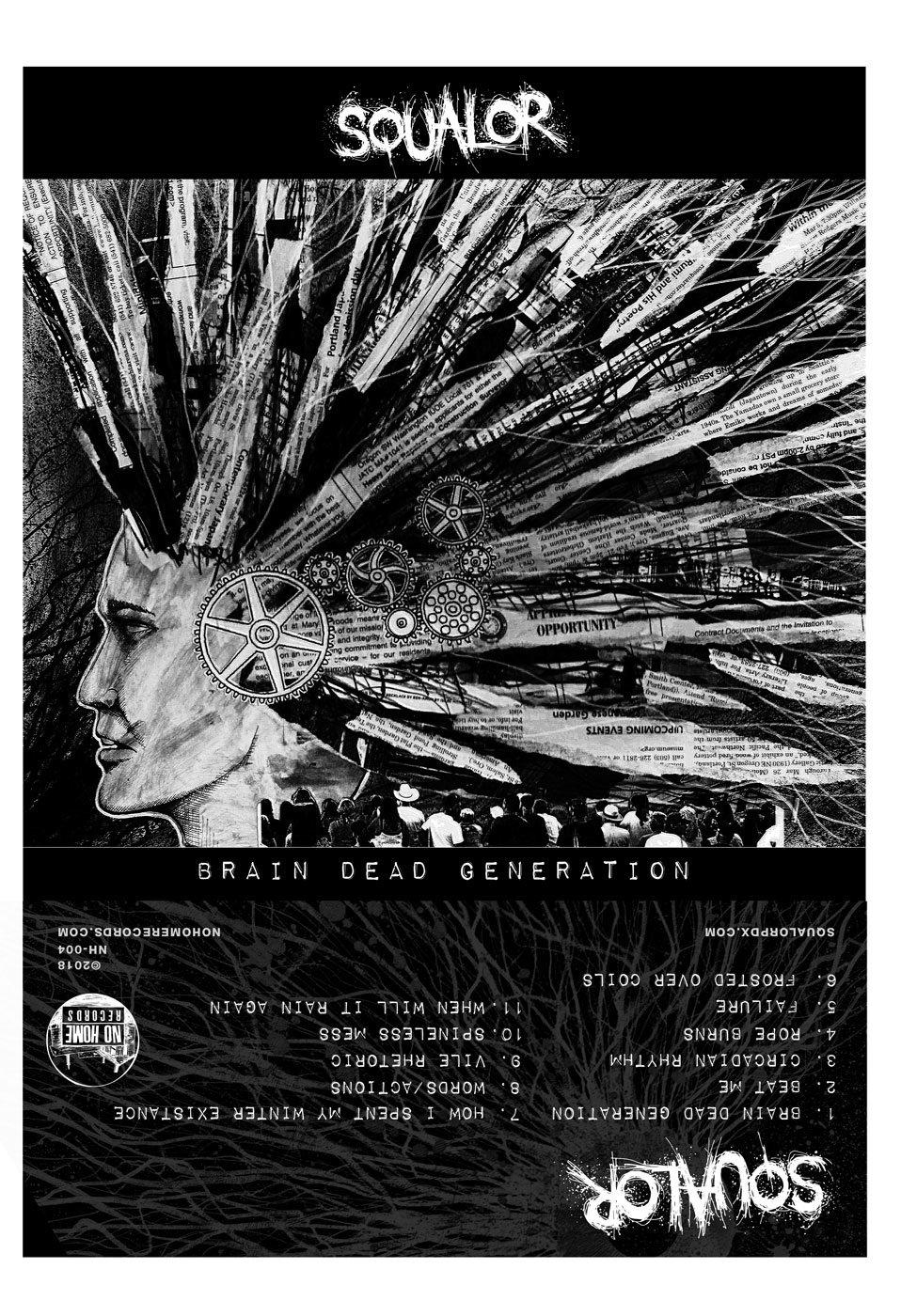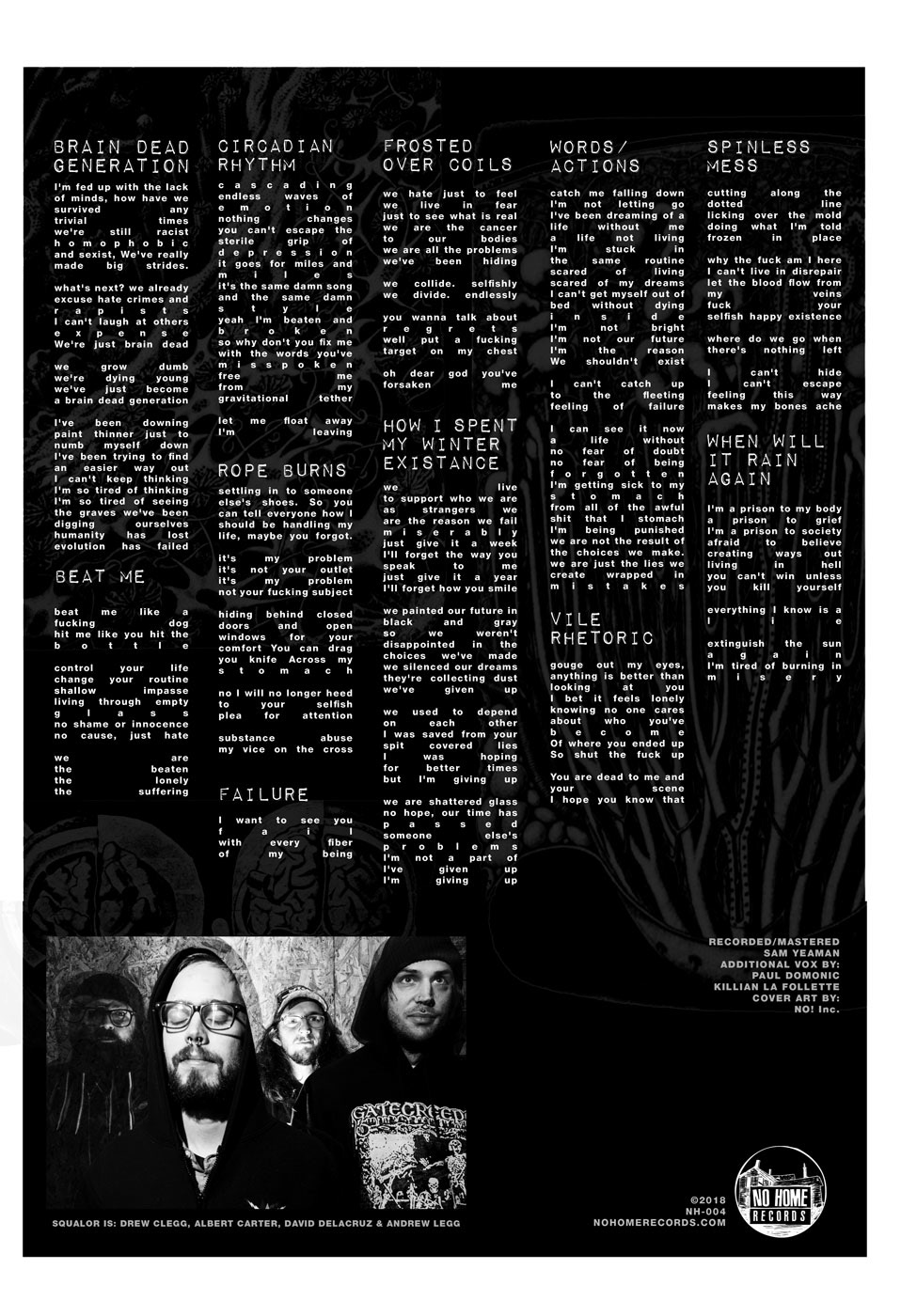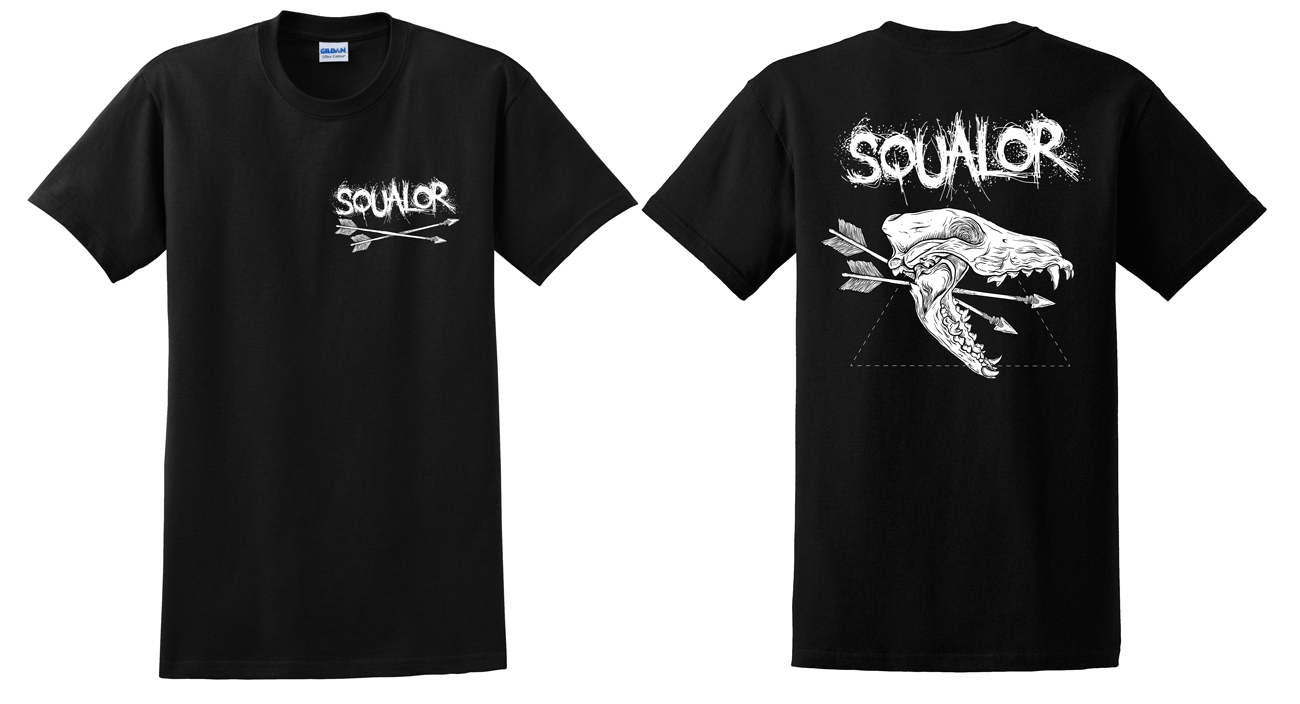 T- shirt graphic sketched and finished in Illustrator and prepared for screen printing.